Home

/

ElimO Enzyme Blue Odour Eliminator 5L
ElimO Enzyme Blue Odour Eliminator 5L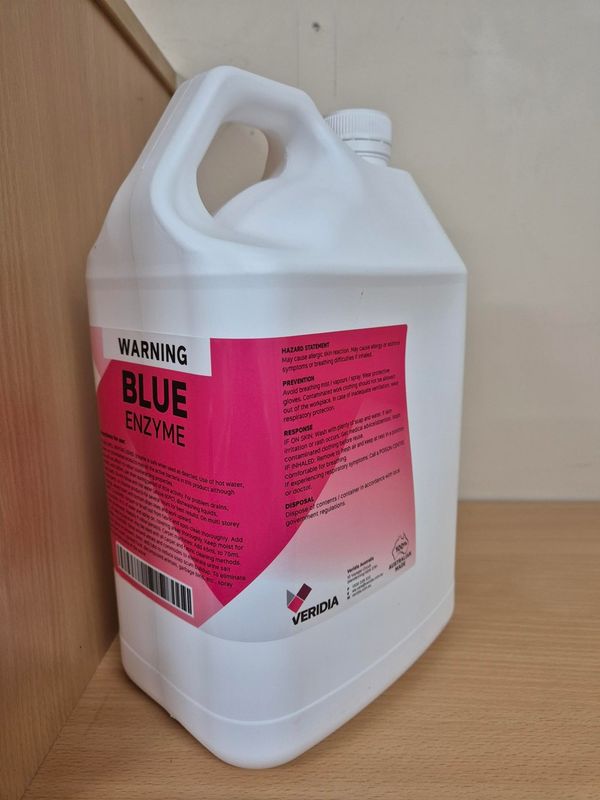 ElimO Enzyme Blue Odour Eliminator 5L
Formulated for commercial and institutional environments requiring an odour-control strategy. ElimO's active enzymes treat odours in hard-to-reach places such as floor drains, grease traps, and disposals. Also removes stubborn stains around toilets and urinals.
ElimO® Enzyme concentrated liquid instantly eliminates organic odours from human wastes, spoiled foods, and decaying matter. It doesn't just cover up smells but bonds with odour molecules to neutralise them and leaves a clean, sanitary scent.
Blue fragrance suitable for washrooms, floor drain odours and stains.
"The two nasty drains I had are now under control, a couple of sprays of ELIMO ENZYME in all my drains twice a week and all is fresh and sweet. Thank you ELIMO ENZYME." – Maree, Hilltops Retreat Motor Inn, Young NSW
"Our cleaners have found Elimo to be a fantastic product, so much so that they have specifically asked for it over the previous product used." – Ray Lowe, Blue Mountains Grammar School, Wentworth Falls
Details
Unit:

BOTTLE

Hazardous:

Y

Ctn Qty:

3

Min Qty:

1